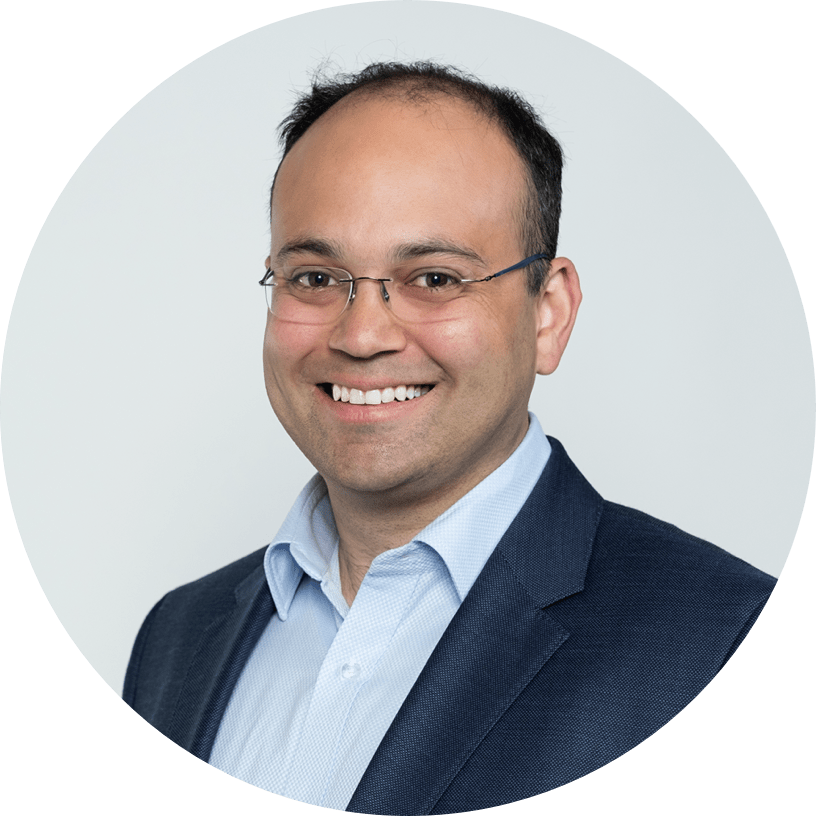 Dr Paul Manohar
MBBS, FRACS
Urologist & Urological Surgeon
Urological Pain Management Expert
Minimally Invasive Laparoscopic & Robotic Surgeon
Dr Paul Manohar is a Urologist based in South-Eastern Melbourne. He has extensive experience in minimally invasive urological surgery and a special interest in urological pain management.
With extensive training and strong relationships with the hospitals throughout Melbourne, Dr Paul Manohar is available to provide a knowledgeable and flexible urology treatment that takes advantage of each hospital's unique setup and satisfy the location desires of patients.
Dr Manohar has undergone extensive urological training at the Monash, the Alfred and Box Hill Hospitals. His training has focused on minimally invasive surgery, both laparoscopic and robotic surgery, which involves much small incisions and a quicker recovery for the patient vs. open surgery.
He also has a special interest in urological chronic pain management. Dr Manohar has undertaken hands-on, one-on-one training with the most senior pain specialists in Sydney.
He focuses on providing a caring treatment that gives his patients the best results based on the latest scientific evidence.
Dr Manohar is a member of the Urological Society of Australia and New Zealand, and has achieved Fellowship of the Royal Australasian College of Surgeons (Urology).
Dr Manohar grew up in Wollongong, New South Wales. He attended St Therese Primary School and Sydney Grammar School. He graduated from Monash University and underwent his training throughout Victoria and Tasmania. He maintains a strong research interest with a position within the Monash University Prostate Cancer Laboratory with Dr Luc Furic and Gail Risbridger.
Dr Manohar is able to provide treatment in all areas of general urology, with special interests in cancer surgery, reconstructive urology, voiding dysfunction and pelvic pain.
He is also the only urologist in Melbourne to have undertaken the training and have the interest in chronic pelvic pain. This expertise allows Dr Manohar to not only provide a unique level of treatment, but to provide it across all of Melbourne's eastern and south-eastern hospitals.
Dr Manohar welcome both public and private patients.
Qualifications & Memberships
Urological Society of Australia and New Zealand (Full Member)
2016
Fellow of the Royal Australiasian College of Surgeons (FRACS)
2016
Postgraduate Diploma of Surgical Anatomy, Melbourne University
2009
Postgraduate Course in Clinical Anatomy, Monash University
2007
Bachelor of Medicine & Bachelor of Surgery (MBBS), Monash University
2006
St John of God Hospital, Berwick
Private
Waverley Private Hospital, Mount Waverley
Private
Cabrini Malvern, Malvern
Private
Holmesglen Private Hospital, Moorabbin
Private
Monash Hospital, Clayton
Public
West Gippsland Hospital, Warragul
Public
Head of Urological Research, Monash Health
2008
Recipient of Scholarship to attend European Association of Urology
2015
Best Presentation – USANZ Tasmanian section meeting
2013
Victorian Prostate Cancer Research Consortium Research Scholarship
2011
Matthew Talbot Memorial Prize in Indigenous Health
2003
John Flynn Scholarship Scheme
2002-2006
Publications

View Dr Paul Manohar's full scientific publication list here: